EDCI 323
When Europe and America met
Old World, New World,
Our World
The Goal of the Project

As a historian, you will be researching what happened when Europeans met Americans for the first time. You will create a final project that presents your findings.


---


Rethinking Columbus Day – For this project, you will construct a well-reasoned argument to present to "the public," which explains the value and importance of transforming Columbus Day into a day honoring and celebrating the indigenous peoples of the Americas.

---

---

Hero or Villain? - For this project, you will create a profile of one of these explorers: Christopher Columbus, Hernan Cortes, or Francisco Pizarro. You will learn everything you can about the individual, including what motivated him to explore, where and how he explored, how he interacted with the indigenous peoples he encountered, and what impact he made on the people and their culture. As part of the project, you will need to show how the explorer was a hero, a villain, or both.

---

---

The Changing Americas - For this project, you will be creating a "before and after" profile of one specific indigenous culture of the Americas. You will learn everything you can about what happened when the region and the people interacted with a European explorer, with a focus on how their language, religion, art, technology, and music changed. You will present the information through the eyes of the indigenous people of the Americas.

---

---

Image Citations:
Dreany, Joseph. "Columbus from a Child's Book of Mankind Through the Ages." Envisioning the American Dream, Sally Edelstein, 1955, envisioningtheamericandream.com/2014/10/13/christopher-columbus-america-dreaming/. Accessed 11 Nov. 2016.
UW Madison Library Archives. "University of Wisconsin students march on the 500-year anniversary of Columbus's invasion (Image via UW - Madison Library Archives)." Liberation School, 3 July 2013, liberationschool.org/the-legacy-of-christopher-columbus/. Accessed 11 Nov. 2016.
Powered by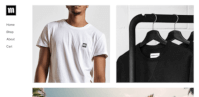 Create your own unique website with customizable templates.